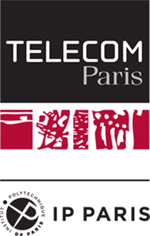 On May 6, 2010 Thierry Lambert will introduce the Business Intelligence Lab members (BILab) to the specificity of clinical data.
BILab is the Business Intelligence (BI) division of the prestigious ENST school (the French Telecommunications school) and one of the leading BI research group in the world. You can check their Homepage here: http://bilab.enst.fr.
Thierry Lambert will speak from 4PM to 5PM (room number B316).
→Back to Blog Main Page