The Challenges of Clinical Data Submission
Today, clinical data must be submitted to the FDA using standards developed by CDISC®: SDTM and ADaM. Processing data to deliver clean, state of the art files that matches FDA's expectations is one of the core expertise of AdClin.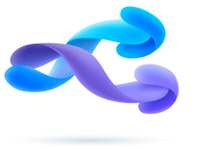 SDTM/ADaM Submission-ready Packages
Thanks to its well known expertise and quality of service, AdClin offers high quality conversion to CDISC® formats:
Mapping to SDTM/ADaM standards, annotated CRFs, .xpt file generation from SDTM/ADaM definitions, define.xml and define.pdf file creation, validation of data and define files (Pinnacle 21®, AdClin), creation of the reviewer's guide, etc.
Other Conversion Services to SDTM/ADaM Standards
Thanks to more than ten years of experience in clinical data standardization for major players in the pharmaceutical industry, AdClin can apply its expertise to strategic projects: quickly converting significant volumes of legacy studies, or pooling of studies for ISS/ISE.
Our proactivity allows us upstream identification of potential problems caused by an inadequate definition of target standards, thus guaranteeing delivery of the best possible results, and on schedule.
In addition, our pioneering methods and tools allow total control over the data transformation process, resulting in optimal traceability from the original data to their target format.
Consultancy and Support Service for the Deployment of CDISC® Standards
Are You in Compliance with the FDA's Expectations?
How do you incorporate the activity of conversion to SDTM/ADaM models into your operations? Can these standards be easily interfaced to existing tools and methods, or will they require more extensive reorganization? At which operational stage should they be incorporated in order to respect the FDA's current and future requirements?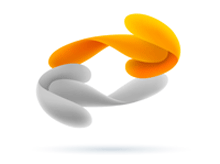 Making the Best Possible Decisions
AdClin's unique experience in the transformation of data into well-defined or adjustable models enables us to help you make the best decisions:
By analyzing the discrepancy between your current processes and those you should put in place in the face of CDISC® and FDA requirements.
By setting out the different solutions that will allow you to comply with these requirements first in the short term, and then in the longer term.
Deployment of Suitable Procedures and Software
Finally, AdClin can advise you on putting in place a work environment including, light, powerful and inexpensive computer tools, and innovative work procedures. Easy to deploy and user-friendly, this environment will deliver significant data processing productivity and quality gains: version control software for traceability,  integration server, various tools to work faster with SAS®, etc.